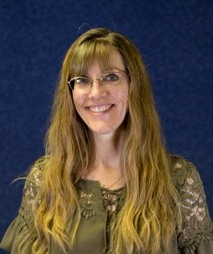 Becky Elliston, MMO Director
NOW ENROLLING!
Hilltop UMC is proud to offer a Mother's Morning Out program to both members and non-members of our church. Classes are offered to children 6 months to 3.5 years Monday through Thursday. From 9 am-12noon. We offer an extended day class on Tuesday/Thursday for students to bring a lunch from home and stay until 12:45. We ask that students attend the same day(s) each week. There is a $50.00 registration fee to cover snack/art supplies for the year. Tuition is $39.00 per day.
MMO provides a safe, loving, clean environment for kids to have a successful socialization and separation experience, which consists of: craft, snack, educational time, and free play. Our teachers are first aid/CPR certified and we always have two teachers per class. Our classes top out at 10 students in order to insure plenty of individualized care. Connect with us on Facebook, or send us an email; mmo@hilltopumchurch.org
We are pleased to have an NAEYC accredited preschool and elementary school in the same building as MMO. For information on Hilltop Christian School please visit their website.
2023 MMO Summer Camps are open for enrollment
Join us for summer camps in June and July 9:30 am to 12:30 pm
Themed crafts and activities, outside play, and snacks
Ages 6 months to 3.5 years
$90 per week
Contact Becky