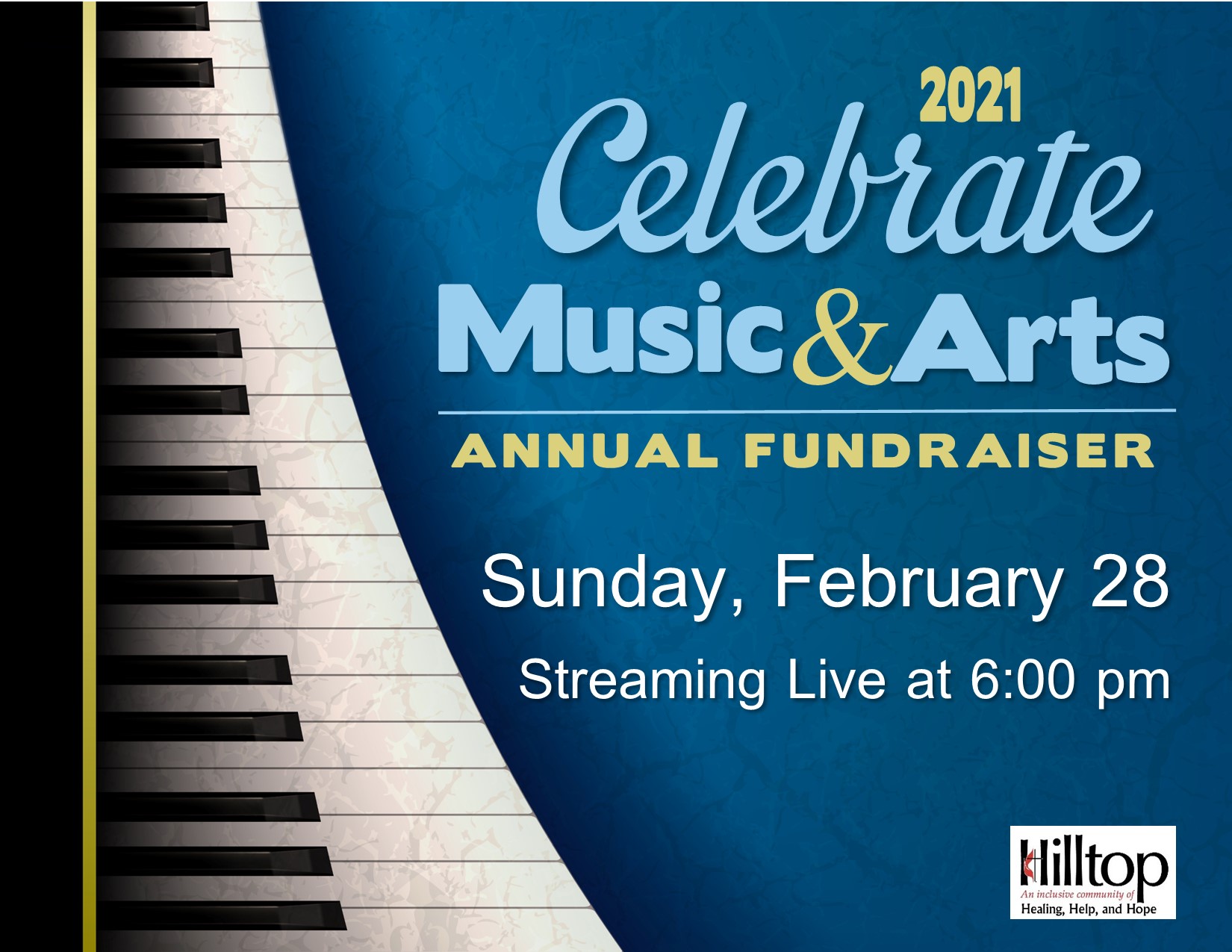 As Hilltop UMC gradually eases into in-person worship, so Music & Arts will be starting as well, with pandemic planning and precautions in place. Chancel Choir will commence rehearsals for the 2020-2021 season on Thursday, October 15, 2020, at 7:30 p.m. in the sanctuary.
Information regarding other ensembles will appear here as they are updated. Be sure to check the Children's Music page for a wonderful opportunity for your child(ren) with Miss Katie!
Chancel Choir
Weekly rehearsals are Thursday evenings from 7:30 - 9:30 pm. The Chancel Choir leads 10:30 am worship September through May, and for special services (Christmas Eve, Holy Week, Thanksgiving, etc.). Chancel Choir is active in the community through participation in the Community Christmas Celebration, Fall Interfaith Festival, and the Sandy Interfaith Festival. Membership in the Choir is open to all who love to sing, enjoy the fellowship of an ensemble, and can hear and match pitch.
Sanctuary Singers
Sanctuary Singers remains on hold until Hilltop moves back to two worship services
Rehearses weekly with Chancel Choir (see above). Leads 9:00 worship each Sunday September through May. All Choirs at Hilltop perform a wide variety of repertoire, in keeping with worship that is dynamic, ecelctic, and inclusive. A special chamber group of singers - if you enjoy the challenge and heightened musicality of a small group, Sanctuary Singers is for you.
Summer Singers - for all ages
The ensemble for those who need a Choir fix year 'round! This group is composed of singers who read and memorize music, working on an abbreviated rehearsal schedule. Summer Singers primarily lead worship during the summer weeks, but perform musical offerings occasionally throughout the year. They are also available for special community events. Summer Singers is open to all ages.
Praise Band
Praise Band is rehearsing and performing in worship monthly. Rescue Mission work will start soon. Contact Al Rocek <alrocek@msn.com>
Rehearsals for Hilltop's Praise Band vary, so be sure to contact Al Rocek for the current schedule. The Band plays monthly in worship services and also conducts a worship service at the Rescue Mission of Salt Lake the second Friday of each month. Vocalists and instrumentalists combine in this ensemble to present songs of praise. Instrumentalists need to be able to recognize and play guitar chords or read music; vocalists should be able to derive harmonies from the melody line.
Hallelujah Bells
Currently on hold
The Hallelujah Bells ring four-1/2 octaves of bells and three octaves of chimes every four to six weeks during worship services. Positions are open for permanent ringers and substitutes, grades H.S. and up. The Hallelujah Bells are currently off for the summer.Rehearsals are Sundays 1:00 - 3:30 pm. Ringers should have basic music reading and rhythmic skills.
Carillon Belles
A bell quartet for experienced ringers.
Hilltop Gospel Choir - amazing experience!
The Hilltop Gospel Choir is an outreach ministry of Hilltop UMC and is open to all in our congregational family and the community. We welcome singers of all denominations. The HGC rehearses and performs each spring, and accepts invitations to perform at church festivals and celebrations throughout the year. Rehearsals for 2021 begin Tuesday, February 2. Join us in 2021 for our July tour to England "It's About Time!" Visit their website.
Soloists and Small Ensembles
Opportunities for instrumental and vocal soloists and small groups are available for worship. Assistance in selecting music, coaching, and accompaniment is provided as needed.
Youth Choir
Youth Choir will start soon! Watch for info
Open to all youth grades six through twelve, Youth Choir provides a musical offering and leadership in worship monthly, and performs in concert annually. Rehearsals are Monday evenings from 7:00 - 8:00 pm. If you plan to attend Youth Choir rehearsal, please call ahead to verify the schedule inasmuch as we generally follow the school calendar of the Canyons district.
Silver Songbirds
Currently on hold
Anyone who is young at heart and loves to sing is welcome to join the Songbirds. Practices are every other week on Thursdays at 10:00 am. The Songbirds sing at area senior centers, at worship services, or special events upon invitation. Check the church calendar for scheduled rehearsals.
Men's Quartet/Choir
Open to all men, this ensemble provides a musical offering in worship approximately every six weeks, and performs occasionally in the community. Rehearsal schedule is currently variable. Ensemble members are able to read and memorize music.
Women's Quartet/Choir
Open to all women, this ensemble provides a musical offering in worship approximately every six weeks, and performs occasionally in the community. Rehearsal schedule is currently variable. Ensemble members are able to read and memorize music.
Instrumental Players
If you are an instrumentalist, Hilltop's music program welcomes your participation in our worship services as special music in small group or solo. Accompaniment is provided.
Music & Arts Camp Summer 2021
Please visit Children's Music page for updates